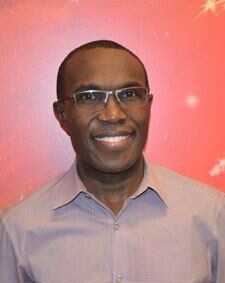 Born and raised in Uganda, Dr. Lawrence Musanje is a true man of letters! Those letters include DDS, PHD and DDS again. After his initial education at the Wuhan University in China, where he earned his first Doctor of Dental Surgery degree (DDS), Dr. Musanje continued his education earning a PhD in dental filling materials from the University of Hong Kong. He then went on to do five years of research and teaching as a post-doctoral fellow at Oregon Health and Science University. He then furthered his education at The University of Colorado, School of Dental Medicine where he was awarded another DDS degree. Dr. Lawrence, as he is called by both patients and parents, has been well prepared to care for children here in Colorado. He and his wife, Jennifer, have two children (Angelica, age 13, and Judith, age 15) and as a family they enjoy tennis, jogging, horseback riding and hiking.
Dr. Musanje's kind, gentle demeanor and years of dental training create a welcoming environment for first-time patients and regular visitors here in the office. He knows that each child is a unique and special bright star, and he takes the time to work with them to overcome dental anxiety.
Affiliations: 
University of Colorado, School of Dentistry (Volunteer Researcher)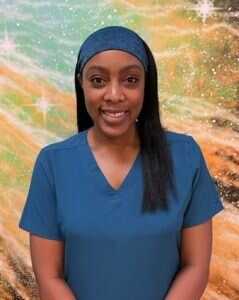 Artesha Porter, DDS
Dentist
Dr. Artesha Porter graduated from her dental program at the University of Colorado School of Dental Medicine in 2015 after completing her bachelor's degree in biology at the University of Colorado Denver. She then went on to pursue advanced education in general dentistry at the University of Detroit Mercy School of Dentistry, and to this day, Dr. Porter completes at least 30 credit hours' worth of Continuing Education courses every year in order to stay at the forefront of the dental field.
As a dentist, Dr. Porter's goal is to be the kind of doctor that children are not afraid, and even like, to visit, and she works to create friendly, warm and relaxed environments. She values each one of her patients and hopes to empower them by helping boost their self-confidence with healthy smiles.
Dr. Porter has been providing exceptional care in the Lakewood area for over eight years. She has one wonderful adult child, and in her free time, she enjoys singing, watching movies and spending time with family.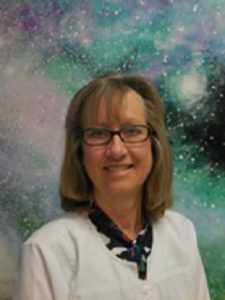 Karla Zinkann, DDS
Orthodontist
Dr. Karl Zinkann ("Dr. Z") is an orthodontic specialist who received her dental degree, orthodontic certificate and master's degree from the University of Illinois College of Medicine in Chicago.
Dr. Zinkann has been working with children and adults to create fabulous smiles in the Denver Metro area for over 25 years.
Dr. Zinkann is married and has three adult children. In her leisure time, she enjoys hiking, biking and rooting on the local sports teams.